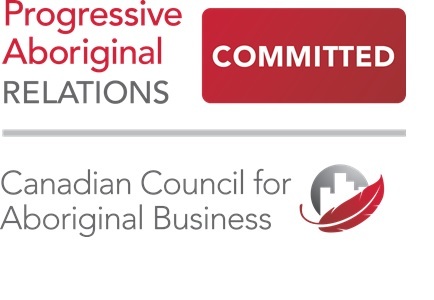 April 11, 2022 – PTRC is pleased to announce its commitment to the Progressive Aboriginal Relations (PAR) program.
Established in 2001, the PAR program includes an online management and reporting tool that supports participating companies' efforts towards progressive improvement in aboriginal relations, and a certification program that confirms corporate performance in aboriginal relations at the bronze, silver or gold level.
The PAR Program provides a high level of assurance through the independent, third party verification of company reports on measurable outcomes and initiatives in four performance areas: Leadership Actions, Employment, Business Development, and Community Relations (Engagement and Support).
President and CEO Ran Narayanasamy, says "Our company wants to be committed to developing close indigenous relations in our business practices, research commitments and hiring processes. We are so pleased to have begun this program, and view it as our own step towards reconciliation from the Calls to Action (CA #92) Issued by the National Centre for Truth and Reconciliation".
For more information on the CCAB and the PAR program, visit its webpage here.