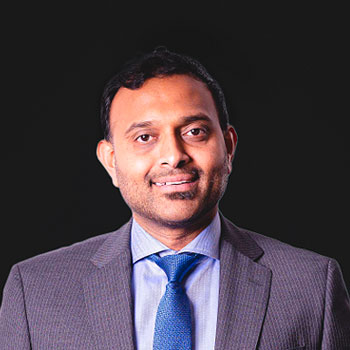 Ranjith (Ran) Narayanasamy
M. ENG, MBA, P. ENG.
Chief Executive Officer and President
Ranjith Narayanasamy comes to the PTRC from a senior management position at SaskPower. He has been working in the utility industry since 2005 in Canada, and has over 16 years of versatile experiences in SCADA Cyber Security, Engineering and Operations, Corporate Finance, Business Transformation, Green Field Hydro Electric Development and Indigenous Business Development. He has also worked on SaskPower's Carbon Capture and Storage (CCS) Mobilization to India Initiative to build partnerships with Indian thermal utilities. He successfully created more than $350 million dollars of new indigenous economy by implementing an Indigenous Procurement strategy at SaskPower and won the Premier's Award for Public Service Excellence in 2019. Ran was chosen that same year as a CBC Saskatchewan Future 40 Finalist.
Ran has strong board governance experience and has served on the Board of Gradworks Inc (Crown Investment Corporation) as vice-chair and as a Board member for Government of Saskatchewan's Community Investment Fund (CIF). He has also served on boards for non-profit organizations including as President of the India Canada Association of SK and President of the Regina Hindu Temple. At present he is serving on the Computer Engineering Technology - Program Advisory Committee for Saskatchewan Polytechnic, and on the University of Regina's Engineering Advisory Board. Ran was elected to the Board of the province of Saskatchewan's largest credit union - Conexus - in March of 2022.

Ran has a Masters in Electronic Systems Engineering and a Masters in Business Administration from University of Regina, as well as a Masters Certificate in Project Management from York University's Schulich School of Business. He is a registered professional engineer with the Association of Professional Engineers and Geoscientists of Saskatchewan (APEGS).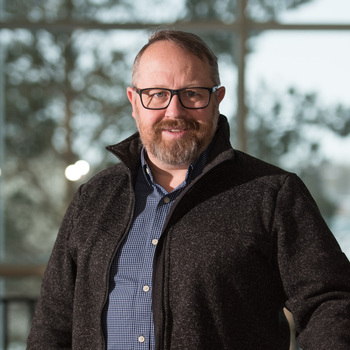 Erik Nickel
M.Sc., P. GEO.
Director of Operations
Erik Nickel graduated from the University of Saskatchewan with a degree in Geology in 1994 and obtained his Master of Science in geology from the University of Regina in 2008. After a 5 year tour as a wellsite geological consultant, Erik spent 15 years as a research geologist with the petroleum geology branch of the Saskatchewan Geological Survey. His research interests, while there, were primarily in the Mississippian carbonates of southeast Saskatchewan, performing some of the original Midale reservoir characterization for PTRC's Weyburn project starting in 2001. Erik also studied many other aspects of Saskatchewan's petroleum and natural gas resources, most notably an extensive body of work on the geology of Bakken tight oil reservoirs. Erik joined the PTRC in 2014 and is primarily responsible for the management and delivery of enhanced oil recovery research programs, including STEPS and HORNET, as well as managing the Centre's carbon capture and storage project (Aquistore).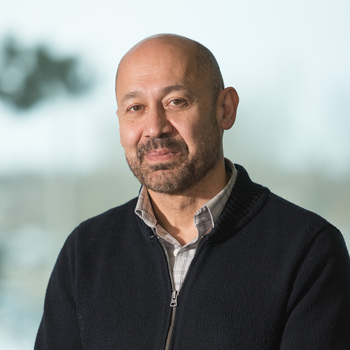 Majid (Matt) Nasehi
M.Sc., P. ENG.
Manager of Operations
Matt has over 20 years of experience in engineering and management, energy research, GHG emissions management, as well as environmental and energy-related policy and regulatory development. He studied Industrial Engineering at the University of Massachusetts, and completed his Master of Science in Petroleum Systems Engineering at the University of Regina. For the past 12 years, his work has been mainly focused on sustainable development of energy resources, GHG emissions reductions, carbon capture utilization and storage (CCUS), and CO2 applications in enhanced oil recovery. Matt has also been actively involved in the development of Canadian and international CCS standards since 2010. He is a member of the ISO Technical Committee (ISO/TC-265) developing the international standards for CCS, and currently serves as the vice-chair of the Canadian CCS Technical Committee.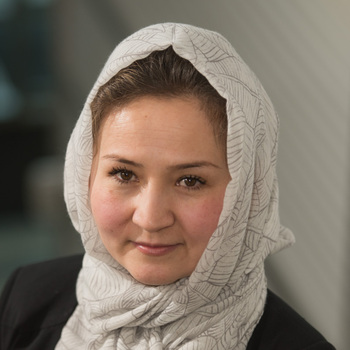 Zeinab Movahedzadeh
B. Sc., P. ENG.
Project Coordinator
Zeinab graduated from the University of Regina with a degree in Petroleum System Engineering. She is responsible for coordinating the PTRC's Aquistore CO2 Sequestration Project's measurement, monitoring and verification program as well as the Heavy Oil Research Network projects. Zeinab is registered as a professional Engineer with the Association of Professional Engineers and Geoscientist of Saskatchewan (APEGS) in Canada.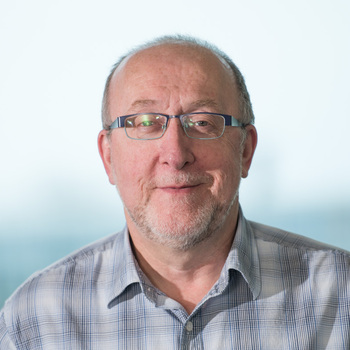 Norm Sacuta
M.A., M.F.A.
Director of Communications
Norm has been Director of Communications at the Petroleum Technology Research Centre (PTRC) in Regina, Saskatchewan since 2008. Over the past years he has managed communications for the IEAGHG Weyburn-Midale CO2 Monitoring and Storage Project, the Aquistore deep saline CO2 storage project, and has worked with PTRC's Heavy Oil Research Network (HORNET). Norm has an MA in English from the University of Alberta in Edmonton and an MFA in Creative Writing from the University of British Columbia in Vancouver. His is an accomplished writer, and his fiction, poetry and journalism have appeared in various newspapers and magazines. His poetry collection, Garments of the Known, has been published by Nightwood Editions.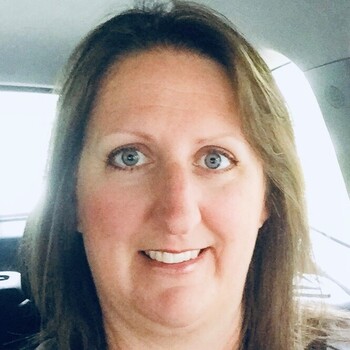 Wanda Russell
B.A.
Administrative and Communications Cooridinator
Wanda joined PTRC in 2022 from the Regina Catholic School Division. She provides assistance in administrative and communications duties. She convocated from the University of Regina in 1996 with a BA, and brings with her 13 years of office managerial experience. In her spare time she enjoys watching and contributing towards her kids' sports activities.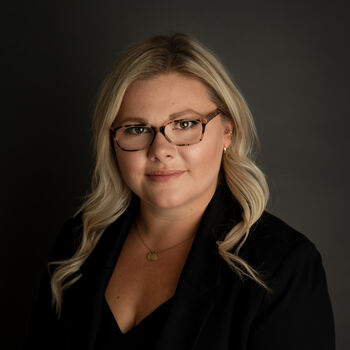 Megan Sigmeth
CPA, CMA
Chief Financial Officer
Megan Sigmeth graduated from the University of Regina with a degree in Business, and later completed her accounting designation in 2014 from the Certified Management Accountants of Saskatchewan. Her accounting career began in 2009 where she worked in the Enterprise and Tax department at KPMG in Regina before joining The Corner Office in 2016 where she is now a Senior Associate, and contract CFO for PTRC. With over 10 years experience working with not-for-profits and small businesses, it has become a passion of hers to help them find success through a solid understanding of their financials, and implementation of technologies to provide additional insight with their reporting.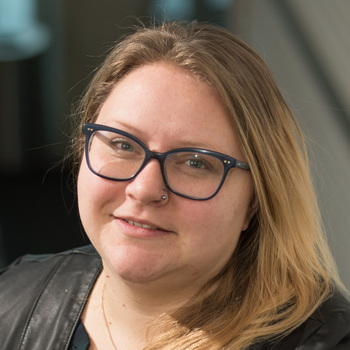 Haley Solie
Financial Operations Coordinator
Haley is responsible for the day to day financial activities at the PTRC, as well as the administration and execution of contracts. She received a diploma in office administration and comes to the PTRC with seven years of administrative experience.