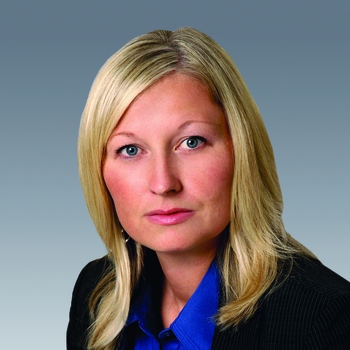 Kristal Allen
Chair
Partner, MacPherson, Leslie and Tyerman
Kristal Allen is a partner with MLT Aikins LLP, and former senior legal counsel and chief privacy officer to a large public company with operations around the globe. Kristal's practice centers on technology and privacy law, with specific focus on the development and management of information and intellectual property assets and new technology. In her practice, Kristal draws upon her significant industry experience to provide practical legal advice regarding cybersecurity and privacy compliance, and provides extensive knowledge of risk management and policy development related to data sharing, electronic documents, information assets, information security and privacy. She has advised an array of both private and public sector organizations regarding health, employee and customer information privacy and security matters.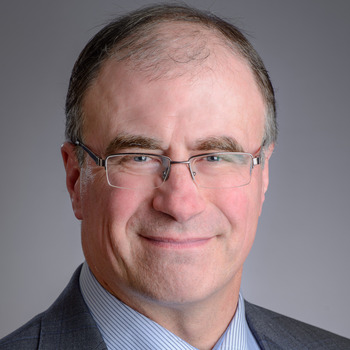 Randy Brunet
Vice-Chair
Partner, MacPherson, Leslie and Tyerman
Randy Brunet is a partner with MLT Aikins LLP (Western Canada's Law Firm). His practice focuses on technology, privacy and commercialization. He is the head of the firm's Science and Technology Practice Area that focuses on assisting Clients with their IT projects, protection and commercialization of the their inventions and innovations, protection of their trademarks and trade names, and Privacy and FOI challenges. More information is available at https://www.mltaikins.com/industry-groups/science-technology/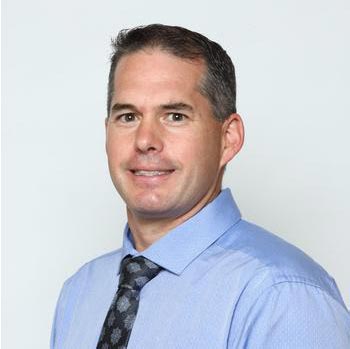 Tyler Ellis-Toddington
Chief Petroleum Engineer - Husky Energy
Tyler graduated from the University of Alberta with a B. Sc. in Chemical Engineering. He has been at Husky Energy for 22 years, starting as an engineering co-op student, working full time as an operator, and then into in a variety of development, production and reservoir engineering roles. Tyler is currently employed as the Chief Petroleum Engineer responsible for Reservoir Engineering, Upstream Business Analytics and Engineering Development. He joined the PTRC Board in July 2018 to support research and technologies that will increase oil and gas reserves in Saskatchewan.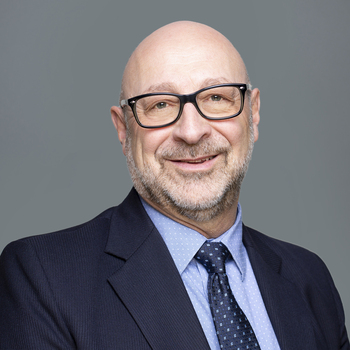 Andy Melnyk
Director of Policy, Innovation Saskatchewan
Andy Melnyk is a seasoned veteran with over 40 years of combined private and public sector experience. Prior to joining the public service Andy was employed for many years with an international supplier of specialized satellite command, control and communications systems. During this time he gained a broad spectrum of technical and corporate experience spanning operations, high tech manufacturing, systems integration, project management marketing and business development. Since joining the public service, Andy has served in various capacities at both the provincial and federal levels involving technology procurement, program development, management and delivery, the expansion of provincial research capacity, as a Diplomat & Trade Commissioner representing Canada in the U.S.A., international technology partnerships, the creation of Innovation Saskatchewan, the drafting of legislation, innovation policy and, the build-out of Saskatchewan's innovation ecosystem. Andy is a graduate of the Saskatchewan Technical Institute (now Sask Polytechnic) and the University of Saskatchewan, College of Commerce.
Esam Hussein
Dean of Engineering and Applied Sciences
Esam Hussein, Ph.D., P.Eng., holds three degrees in nuclear engineering, and is currently the Dean of Engineering and Applied Science at the University of Regina. He was employed as a nuclear design engineer at Ontario Hydro (now Ontario Power Generation), and was an engineering professor at the University of New Brunswick. He has supervised many graduate students, published numerous scientific papers and industrial reports, is a holder of six patents, the author of three books on radiating science and applications, and is a receiving editor of Applied Radiation and Isotopes. His research has led to the establishment of a start-up company (Inversa Systems, Ltd). Hussein is a recipient of the Canadian Nuclear Innovation Achievement Award in June 2003, and the Sylvia Fedoruk Award in 1999.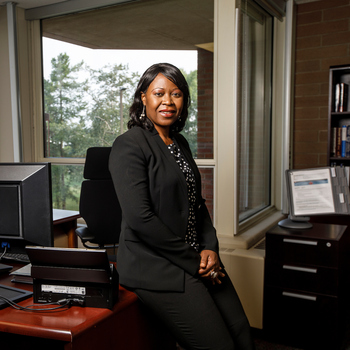 Cecile Siewe
(Non-Voting Director)
Director General, Canmet Energy Technology Centre - Devon
Cécile Siewe is the Director General of CanmetENERGY in Devon (CE-D) a national lab within NRCan. She leads CE-D's research and technology innovation programs and provides national leadership for NRCan's fossil fuel portfolio to drive environmentally sustainable energy development and use, with particular emphasis on unconventional oil and gas as well as mitigation of the related environmental impacts. Prior to her appointment, Dr. Siewe worked with Shell Canada in the oil sands division and with the Canada Revenue Agency in the SRED program. Dr. Siewe has a Ph.D. in Chemical Engineering from Imperial College, University of London, and also holds an MBA from the University of Calgary.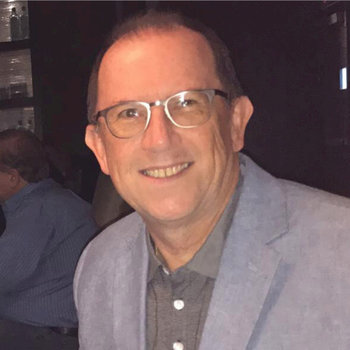 Yesid Puerto
Chief Reservoir Engineer and Exploitation Manager, CNRL
Yesid Puerto is Chief Reservoir Engineer and Exploitation Manager of Canadian Natural Resources (CNRL). He has over 35 years of international oil and gas industry experience and holds a master's degree in Petroleum Engineering from the University of Tulsa. His experience spans a wide range of technical areas, including primary to enhanced oil recovery developments in heavy oil, light oil, volatile oil, gas condensate, shallow and deep gas reservoirs, both in conventional and unconventional plays, in onshore and offshore fields. Before joining CNRL early in 2014, Yesid worked as a Resource Manager for BP Exploration in Colombia for 9 years, Senior Engineer Advisor for Maxus Energy / Repsol-YPF in the USA and Ecopetrol in Colombia. Yesid has been an active member of the PTRC's board since 2015.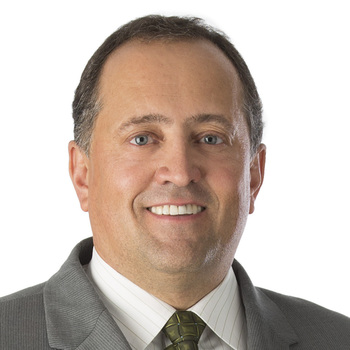 Craig Murray
Vice-President, Mining & Energy Division
Craig Murray is Vice-President, Mining and Energy, at the Saskatchewan Research Council (SRC). He is a Professional Engineer and holds a degree in Electrical Engineering from the University of Saskatchewan He has previously served as Vice-President, Mining and Minerals, Vice-President, Alternative Energy and Manufacturing at SRC, Manager, Development Engineering at SRC, and Senior Test Engineer and Marketing Representative at IBM Canada Ltd. In addition to corporate management and leadership, he has over 30 years of experience in mining, equipment, electronics and instrumentation design and development.
Howard Loseth
Director, Energy Development and Climate Change