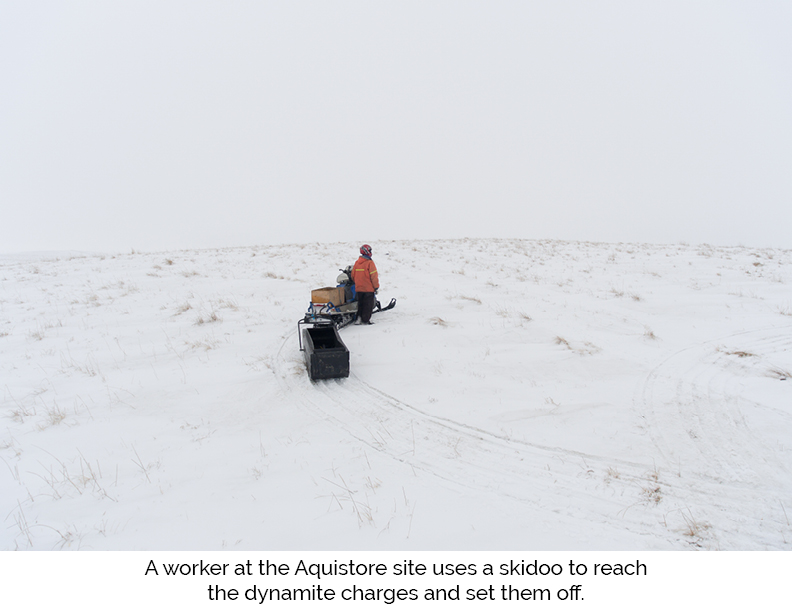 January proved to be an exciting time for PTRC's Aquistore project in Estevan, Saskatchewan.
As part of an ongoing 4D seismic survey of the CO2 injected at the site, an extensive team of researchers and workers prepared and set off shots of dynamite to send sound waves into the reservoir. These waves return to the surface and are read by receiving technologies to create an image from 3 kilometers down of the CO2 in the water and sandstone formation. Monitoring the plume is done to understand its rate of growth and location in the formation.
It was during the week of these tests that the total CO2 in the reservoir surpassed 275,000 tonnes stored at the site.