By Ryan Albert (PTRC Summer Student)
The WBPC (Williston Basin Petroleum Conference) was held in Regina at the Delta Hotel from May 17-18 with representations from oil & gas, mining and other innovative industries. I was privileged as a summer student for PTRC to attend, to experience and network with the many astonishing, innovative companies. The conference hosted over 400 attendees from both Canada and the United States that have collaborated with new businesses and technology advancements for clean energy within Saskatchewan. My main two discussions and takeaways from the conference are…..
Community Relations
Oil & gas, mining and other rare elements exploration has to deal with stakeholders such as Indigenous communities, private landowners, etc. The involved parties must be acknowledged and respected as partners in the different industries. Relationally it is important to build relationships with these communities, stakeholders. Partners must honour the relationships with the people, land, living (animate) and nonliving (inanimate). It is the responsiblity and role of the researcher to pursue social justice, resisting dominant ideologies that silence Indigenous recovery, healing, and unity.
PTRC's CEO and President Ran Narayanasamy on the First Nations Procurement Panel at the WBPC. Also on the panel (left to right) Chief Alvin Francis Nekaneet FN, Kent Campbell President, Crown Investment Corporation, and Guy Lonechild President and CEO of First Nations Power Authority
Reverence recognizes the importance and values spirituality in contributing to ways of knowing; ignoring the spiritual can cause tensions between researchers, industrieis and communities. For indigenous people, researchers should respect representation and relations in terms of methodology, data collection, reporting and dissemination of reports. In working with indigenous people, the community has ownership of the data collected.
Networking
Networking and maintaining professional relationships are important within any profession. The conference gave the opportunity for both attendees and exhibitors to thoughtfully examine any uncertainness and questions that arise within industry. As a student I noticed approaching and engaging in conversations with exhibitors gave me a multitude of expertise - from upstream, midstream and downstream oil & gas companies within Canada and the United States, and many other industries involved with energy.
About Ryan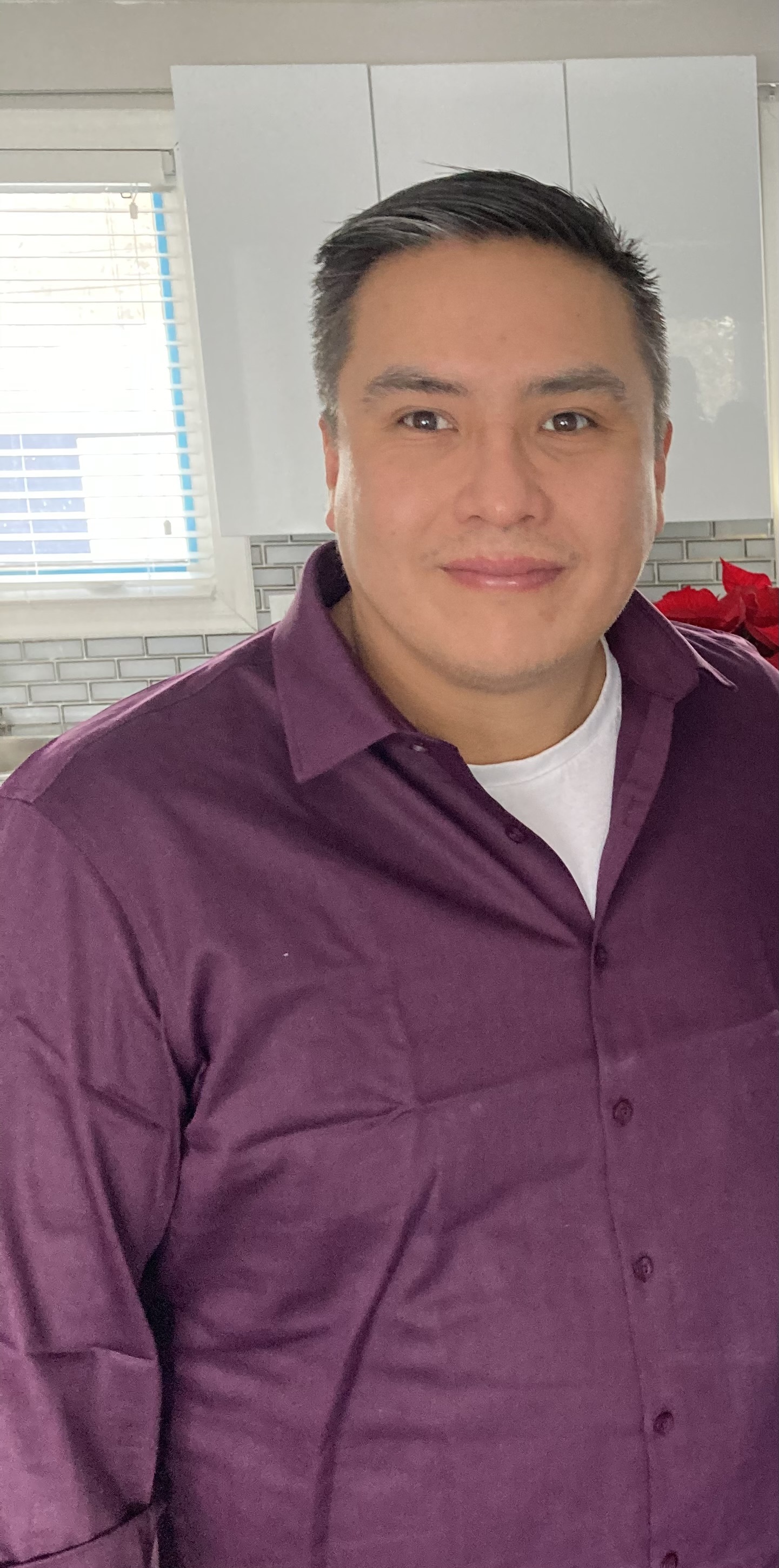 My name is Ryan Albert, I am a Cree from the Sweetgrass First Nation, and in my final year of Indigenous Studies at the First Nations University of Canada. I am married and a father to three children. My mother, in-laws, grandparents and uncles were all direct survivors of the Day School/Indian Residential School system and moved on to become educators. Growing up, I was raised by two strong Indigenous women who focused on teaching me my Cree language, cultural identity, and spirituality.
I left my community to pursue opportunities within education and employment. Prior placement was with F.S.I.N. (Federation of Sovereign Indigenous Nations) working with the STEM (Science, Technology, Engineering and Math) team in developing awareness of opportunities within these fields for Indigenous recruitments throughout Saskatchewan. My summer placement with PTRC (Petroleum Technology Research Centre) will give me the opportunity to explore and research alternative energy solutions within Saskatchewan, and in addition, to be able to network with other innovative companies and sectors that provide expertise in energy solutions of zero to minimal environmental footprint.
After completion of my Bachelor of Arts, I plan to come back into my community to share my knowledge with modern Indigenous practices that come with the academic, in combination with my community roots (culture, tradition and knowledge keeper). I will be utilizing my education degree as a tool to become an Indigenous mentor in providing future opportunities of advances for Indigenous people.